Artist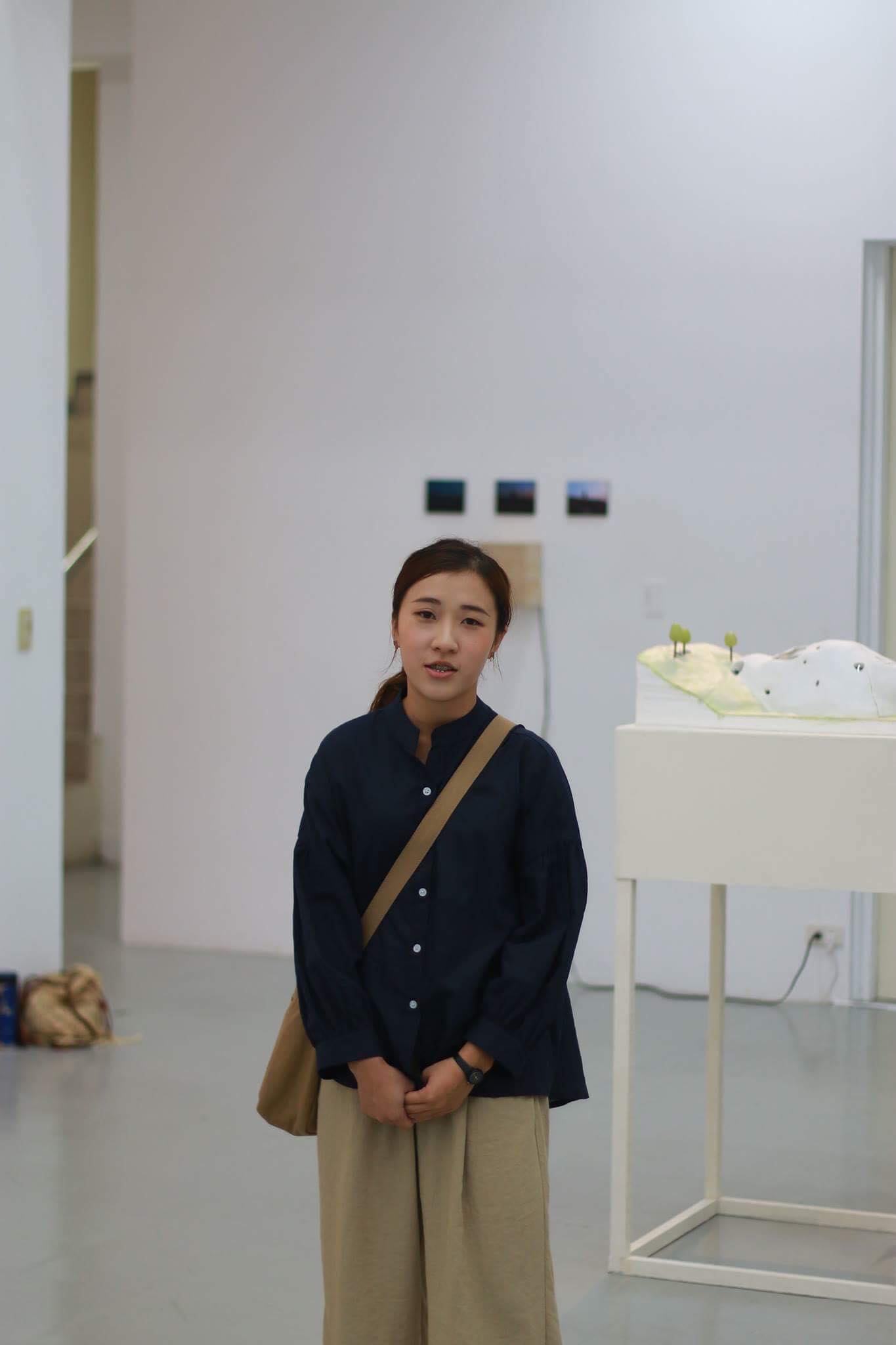 王以辰 Wang Yi Chen
王以辰
1995年出生於宜蘭,畢業於台灣藝術大學美術學系。高中便初次北上就讀復興商工的王以辰,在陌生環境中的壓抑與浮躁,使他開始關注對於人與空間之間情感價值上的連結。藝術家運用複合媒材堆砌出一厝厝「家屋」—一個創造記憶、想像與夢想,又同時保有了隱私與歸屬的場域,這裡的「家」像是一個特定的區域場所,但不代表每個人心中都認為家是一個有意義且存在著關照的地方,而是從這個「家」之意象轉向人所創出造來心中的某個『地方』。「地方」可以在不斷被創造與延續記憶的過程中,逐漸蛻變、跳脫為形似「家屋」等涵蓋歸屬與熟悉感的空間概念,讓人在其間的方向與定位更加穩定與鮮明,無論居住環境或是社會階層、性別、種族,人們真正心中所謂的『家』在何方?運用不同的角度以及方式來尋找人對於地方的定義,『地方』也可以是一個具體的存在,但也是可以心中的意象。「隨著全球化的開始,我們可以周遊列國,想居住的城市定居,當我們融入這個地方,就成為了這個地方的人民,當我們在這裡搭建我的家鄉,那在這裡的家是否也是我的家?」王以辰用他細膩、小巧的「家屋」系列,對自身成長經歷和社會共同需要梳理的「場」的概念,提出了幽深卻冥冥之中或許有了答案的疑問。
Born in 1995 at Yilan, Wang Yi Chen graduated from the Fine Arts Department of National Taiwan University of Arts.She went up north for studying at Fu-Hsin Trade & Arts School. Because the  depressions and anxiety in an unfamiliar environment, she began to pay attention to the emotional connection between people and the space.
She used composite media to build the construct of "home"—a field that creates memories, imaginations and dreams, while maintaining privacy and belonging. The "home" here is a definition of a specific regional place, but not means that '' home'' stand for the same symbolic to everyone. They turn from the image of "home" to a certain "place" created by people's heart.
"Place" can gradually transform and separate itself into the spatial concept of belonging and familiarity in the process of being created and lasting memories, so that people's direction and position can be more stable and clear.
Regardless of residence, environment or social class, gender and race, where is the "home" in people's minds? Using different angles and methods to find out the definition of ''place'', which can also be a concrete existence or an spiritual image.
"With globalization, we can travel around the world and settle down where we want to live. When we integrate into this place, we become the people of this place. When we build the house here, will there also be a "home" to me?
Wang Yi Chen used her delicate and peculiar little series of "Houses " to raise questions about her background experience and the concept of "fields" that the society needs to sort out.
Works