Artist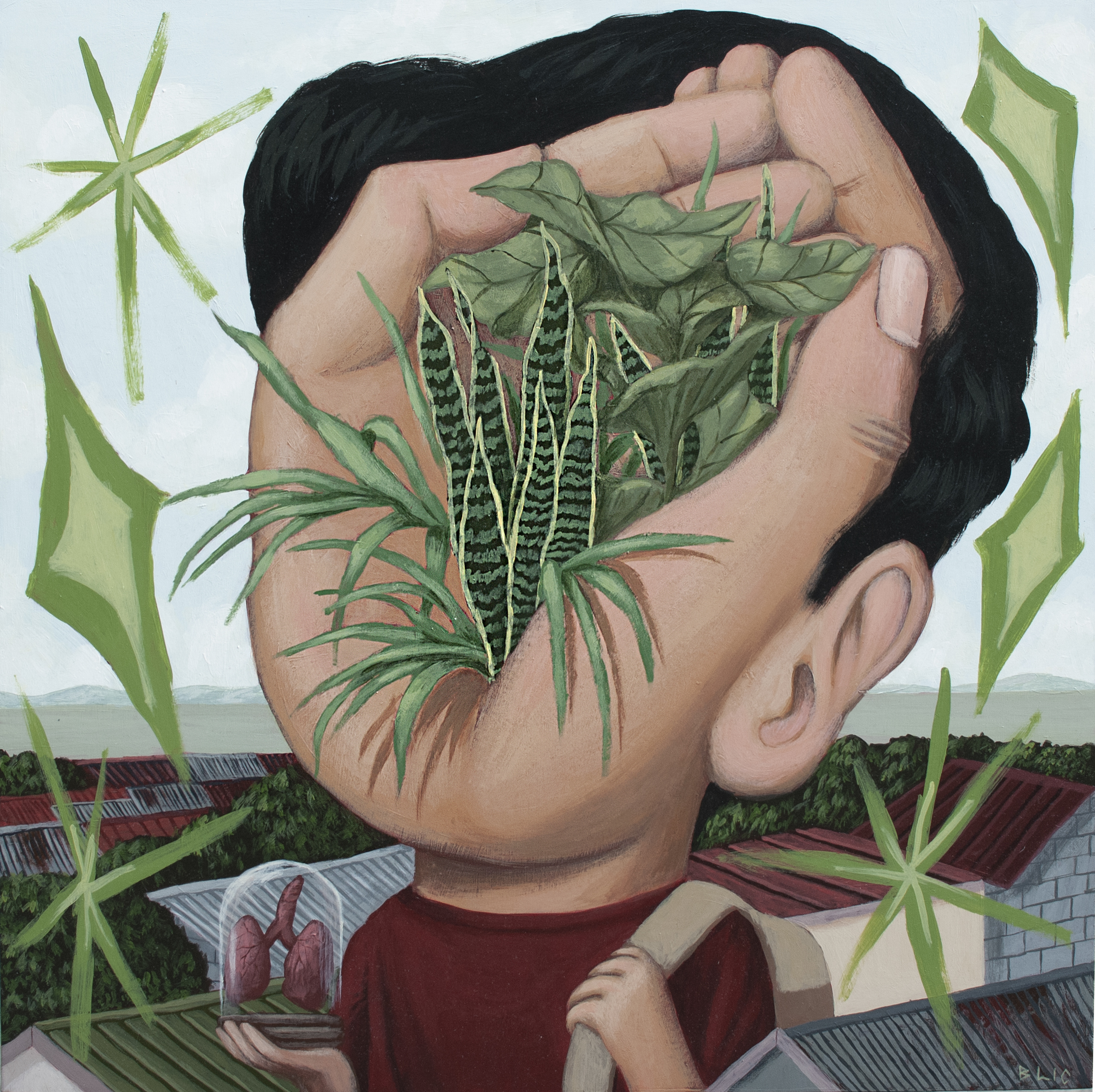 Blic Pinas
Blic Pinas
Blic Pinas 1985年出生於菲律賓,現為專職藝術家兼壁畫藝術家,同時也是街頭藝術團體—Cavity Collective and Pilipinas Street Plan的成員之一。
Blic的作品中,人類手部一直是他畫面的核心元素,直接取代了他畫中人物的面容,人類情緒表達的舞台不再只局限於臉部,而是藉由手部的揮張伸屈、與其他元素相輔相成的互動,將傳達情感與遞接意象的功能嫁接於此,形成了一種不溢於言表但也呼之欲出的朦朧感,更凸顯了元素運用的趣味性,也巧妙地結合了人類身體與器官再到本體之間另類的連結,作品場域經常安排在公共日常街景或搭配著似如故事零件般的生活用品,讓作品意涵跳躍式地進入了更深層的超現實意涵。
他的作畫風格奔放自在,用色與構圖卻沉穩富有結構性,看似內斂含蓄實則將身體感激昂的私領域,帶入作品、走入街頭,如同他所說:Blic取材自''Public''一詞,代表了我本身也是公眾的一份子。
Blic Pinas was born in Philippines in 1985. He is now a full-time visual artist and mural artist. He is also a member of Street Art Collectives named Cavity Collective and Pilipinas Street Plan.
In Blic's works, human hands has always been the core element of his paintings, directly replacing the faces of the characters in his paintings. Human emotional expressions are no longer limited to the face, but through the extension and bending of the hands, and the interaction with others which graft the functions of conveying emotions and transferring images. They formed a sense of haziness that is beyond expression. It also highlighted the interests of the elements, and cleverly combining the human bodies with organs. The places in his works are often arranged in public daily street scenes or daily necessities, allowing the meaning of the works jump into a deeper surreal meaning.
His painting style is unrestrained, but his use of color and composition is calm and well-knit. The introverted and reserved style brings the body's gratitude into his works and into the streets, as he said: Blic comes from the word public that also conveys that I am part of the public.
Works