Artist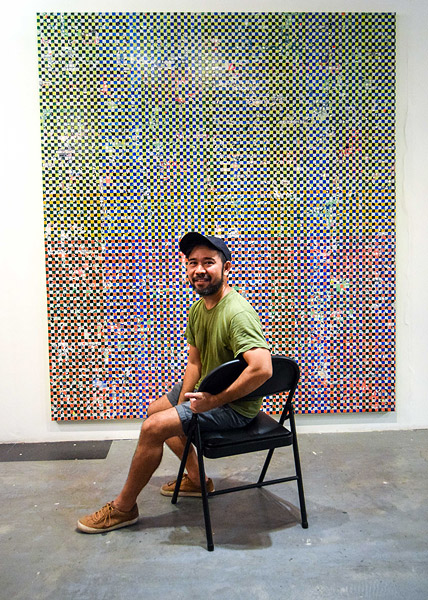 Kristoffer Ardeña
According to our data, Kristoffer Ardeña is a ultra-contemporary artist. Kristoffer Ardeña is a filipino, philippine male artist born in 1976.
Kristoffer Ardeña's first verified exhibition was Grizzly Proof at Flux Factory in New York City, NY in 2007, and the most recent exhibition was A Silent Voice at Tang Contemporary Art – Bangkok in Bangkok in 2019. Kristoffer Ardeña is most frequently exhibited in Spain, but also had exhibitions in Philippines, Germany and elsewhere. Ardeña has at least 8 solo shows and 19 group shows over the last 12 years.
Ardeña has also been in no less than one art fair and in one biennial. A notable show was Colonia Apocrifa at Musac – Museo de Arte Contemporáneo de Castilla y León in Léon in 2014. Other notable shows were at Apexart in New York City, NY and Galería espacio mínimo in Madrid. Kristoffer Ardeña has been exhibited with Adriana Varejão and Brian Holmes.
Kristoffer Ardeña is ranked among the Top 100,000 globally, and among the Top 100 in Philippines. Ardeña's best rank was in 2010, with the most dramatic change in 2008. For a complete illustration of the artist's career since 2007, please see the career chart on the trends page.
Works