Artist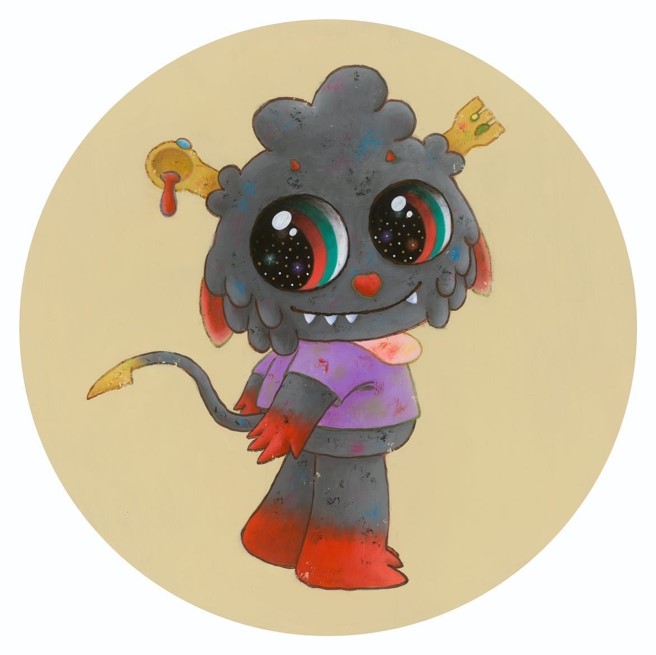 王亞龍 Wang Yalong
童年的種種總是深耕在一個人一生的成長經歷中,無論走的多遠,成為了怎樣的大人,我們總是會在庸庸碌碌中短暫喘息的片刻,會駐足回想起那不記功利,甚至傻得有些天真的懞懂歲月。時間不可逆,我們一路前行然後變老,現實世界中沒有科技與魔法能讓一個人真正的回到童年,我的作品或許探詢到了一種可能性,通過我的作品充滿稚趣的目光,有沒有一只小怪獸,也曾牽著你的手帶你遨遊在未曾去到過的宇宙呢?
每個人的成長都是由小變大,無論我們的身體和意識成長到一個多麽成熟的階段,心里總會保存有一些"小小的部分",可能是第一次吃蛋糕的小喜悅,第一次被老師問長大的理想時的小自豪,或者是童年永遠玩不厭的一款遊戲,和玩伴策劃的一次難忘的惡作劇,哪怕是一場輸掉的比賽,一種吃了就有陰影的食物。
現實生活中,我是一個幸運且五秒入睡的人,吃到好吃的食物或者畫出一副好作品就會開心一天,也沒有煩惱會持續到第二天,活在自己的世界中自得其樂。希望我的作品可以承載這個世界法完成的、不現實的劇情。
我想通過創造不同人設的動畫人物,以一種給成年人看的動畫片的表達方式,來追憶和探討年輕的趣味。這個樂園中怪獸有著不同的性格,它們同時也映射著長大的我們。
The various experiences of childhood are always deeply rooted in a person's growth and development throughout their life. No matter how far we go or what kind of adults we become, we will always have brief moments of respite in our daily lives, where we will stop and recall those years of naivete and innocence, which were not motivated by profit.
Time is irreversible, and as we journey forward and age, no technology or magic in the real world can truly take us back to our childhood. Perhaps my work explores the possibility of a small monster, who once took your hand and led you on a journey through an unexplored universe.
Everyone grew from little to old, and no matter how mature our bodies and minds become, there will always be a small part of us that is preserved. It could be the small joy of eating cake for the first time, the pride of being asked about our dreams of growing up by our teacher for the first time, or the game we never tire of playing in our childhood, the unforgettable prank we planned with our playmates, or even the food that leaves a lasting impression on us after just one bite.
In real life, I am a lucky person who falls asleep within five seconds and is happy for a whole day when I eat delicious food or create a good piece of artwork. I have no worries that will last until tomorrow, and I live in my own world. I hope that my work can carry out a storyline that is impossible to achieve in the real world.
Through creating animated characters with different personalities, I hope to use the expression style of an animation that is intended for adults to reminisce and explore the joys of youth. In this amusement park, the monsters have different personalities, and they also reflect the grown-ups we have become.
Works