Past exhibitions
"Conceited" Yang Yi Shiang Solo Exhibition
Date ▍2017/10/14-2017/12/25
Opening ▍2017/10/14(Sat.) 18:00-21:00
Time ▍Tue.-Sat. 13:00-19:00
Venue ▍GALLERIE OVE(No.51, Dehuei St., Jhongshan Dist., Taipei City)
Building One's own Cocoon (and Pride)

To me, a work of art is not true art unless it arose from his or her stance. Otherwise, it should only be titled as a commercial product.We live in an era in which artists live with pride as well as lack thereof.
On one hand, we wish to present our own styles, but on the other, we have to pursue recognition from either commercial success or the approval of an authority in art.In order to gain popularity or influence, many have to incorporate with the demands and the trends of market.

I once read an article from the New York Times' art critic Holland Cotter: "The art industry is the nexus of high-price galleries, auction houses and collectors who control an art market renowned for its scams and capital games …in terms of power, the proportions are reversed, to the degree that the art world basically functions as a market of artists'labors."

Such environment has influenced art from its true nature,from the prelude to the actual show, it is not genuine.

I fear so much that I may fall into such a routine without even knowing it.
I started my journey back to where I started.
For every decision, every thread I cannot let go.
And for each capsules of life.
They are independent, yet they rely on one another to survive.
Strings after strings of respect of life (and of art creation) were peeled, and finally, the prototype of life is formed, it started, and ended, as a cocoon.

Capsules are sold for NT$10 each.
Tributes to Kusama's work in 1965.
Yayoi Kusama's Narcissus Garden in the Venice Biennial. Mirrored plastic spheres.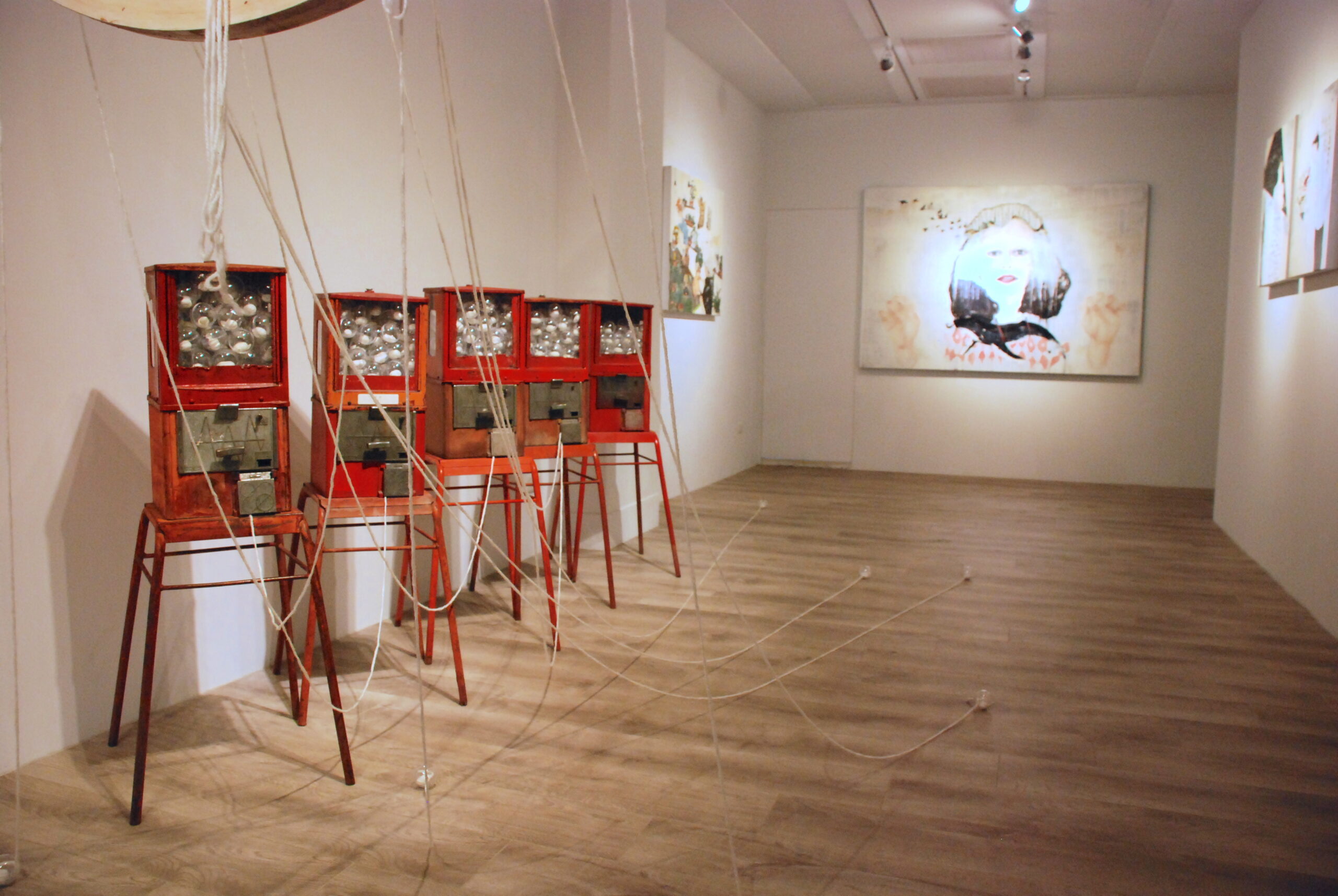 More