Past exhibitions
"Interior Monologue" Chang Kuang Chi Solo Exhibition
This desire and theorizing for human beings to communicate with each other both from within and
without is not incidental. In fact, it is far more representative of the original theory of cosmic creation which includes the early Taoist concepts of primal chaos and the dietary artifacts of that era as well as the practices of ancient divination, astrology, and even modern photography. Whether it is to cast a light on oneself or to believe that there are indeed concrete abstractions hidden in tangible visible images, it reveals the thinking which corresponds the nature of man with that of the universe. Moreover, is also hints at the phenomenon of positioning oneself according to one's knowledge of the external realm. After the dawn of civilization and modernity, the mythological elements and naturally imaginationative context of the ancient world gradually transformed into objects which can be regarded as rationally comprehended and known and thus establishing the dual differentiation of people as both subject and object. However, the crisis of modernity (the conflict between society and aesthetics or humanities) is one of the primary factors rekindling people's' desire for this ancient internal and external form of communication which has resulted in this form of nostalgic expression.
It is this kind of nostalgia which sparks this type of communication where imagination and memory exist in time rather than in space. Georges Didi-Huberman has also employed the mood of symptomatic imagery to express "Facing the Image is equivalent to Facing Time". The "Interior Monologue" is a practical attempt at inspiring nostalgic imagination through the concept of time. It consists of two pieces of transparent acrylic plates that are suspended by adhesive and irregularly shaped pieces of paper which are covered by cloths or canvases. The canvas brilliantly overlaps the light and shadow forms.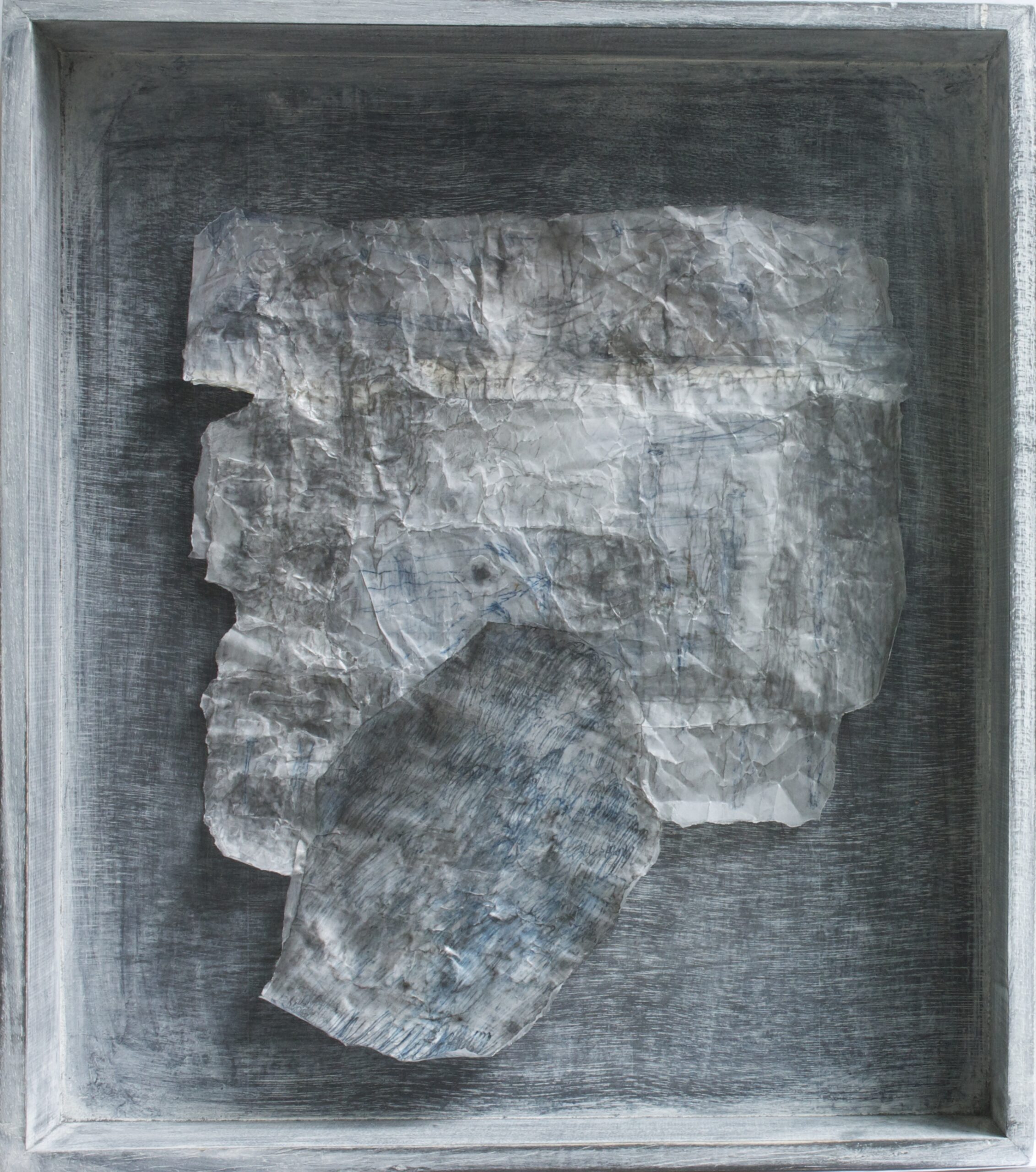 More